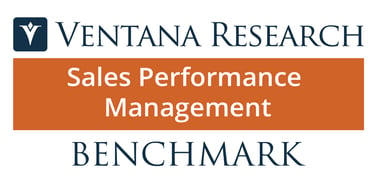 True leadership is the ability to motivate sales organizations to perform at their best. But the demand to do so requires the support of an orchestrated process and tools designed to help sales teams work in a directed manner that can help attain quotas through compensation plans. To manage quotas and resources and optimize sales compensation, everyone in the sales organization, from managers to selling professionals, needs unified and planful sales leadership and operations.
Delivering this is no easy task. To be successful, sales organizations must meet performance demands and ensure consistent results every quarter, month in and month out. However, many sales leaders struggle to implement processes that support overall strategy and growth, and efforts to optimize both sales talent and selling experience frequently fall short.
Sales organizations, especially field organizations, are some of the last business departments to embrace technology. Traditionally more art than science, Sales has relied on experiential skills in developing leads, creating relationships and closing business. More than two decades ago, many sales organizations began a series of technology investments to improve sales efficiency and effectiveness. These investments have yielded many benefits, such as better automation and tracking of sales. However, organizations continue to struggle to align activities with performance expectations. Properly managing a sales organization requires effective planning, which in turn requires key transparency to the pipeline of opportunities as well as performance and sales indicators built on a foundation of relevant metrics.
The next generation of sales leaders are embracing the need to focus on creating processes to generate and project predictable revenues. Sales Performance Management (SPM) is a coordinated set of sales-related activities, processes and systems that enable organizations to plan and execute effectively to achieve customer, product and revenue targets. Our research finds that organizations that make smart investments in resources and applications have a more effective sales organization and more predictable sales revenue flows. These are also the organizations that understand that misplaced expectations around sales force automation and CRM systems have led to overdependency on reports and dashboards that summarize past sales performance, and on spreadsheets to plan for the future.
Today's cutting-edge SPM applications enable sales planning based not only on compensation, quotas and territories but also on resources. This broadened approach to planning makes it possible to embrace a more strategic approach to recruiting talent, ensuring effective onboarding and achieving targets. Modern sales planning tools also help organizations optimize territory design and identify underdeveloped accounts.
Sales organizations should look at the challenges and needs across the range of roles and responsibilities, and the processes to optimize outcomes. The list of priorities that should be driving sales organizations today includes providing a superior mobile experience to both the front-line seller and the sales manager. It also includes adoption of more intelligent applications that incorporate AI and machine learning; for example, those that use performance metrics to provide guidance on accounts and territories. Organizations must address their lack of analytics-based benchmarks using external as well as internal data to guide planning. They also must provide effective collaborative tools to connect team members so they can immediately address critical performance issues and resolve questions. And in the evolving social climate of the modern workplace, business, HR and sales leaders must ensure equitable sales compensation plans and deliver on the promise of a more diverse and inclusive workforce.
With the recent change in the selling environment, effective planning becomes even more of an organization's imperative. From setting achievable goals, optimizing territory and account targets, and designing incentive compensations plans, Sales Performance Management is more than ever a prerequisite for effective selling.
Our Benchmark Research into the area of Sales Performance Management (SPM) is designed to elicit changing trends in how technology is being deployed to drive execution, predictability and transparency. Click here to participate in this research and here to learn more about our methodology and large body of research on the Office of Sales, including Digital Commerce, Price and Revenue Management, Product Information Management, Sales Enablement, Sales Performance Management and Subscription Management.
Ventana Research offers knowledgeable, research-based guidance on sales to help you build core competencies that will increase your organization's potential for revenue. To attain excellence in sales it is critical to evaluate investments based on their potential to augment rather than detract from sales processes and to deliver excellence in sales.
Regards,
Stephen Hurrell